BILLY SERVER BILLY SERVER BILLY SERVER BILLY SERVER BILLY SERVER BILLY SERVER BILLY SERVER -------------------------->
BILLY SERVER BILLY SERVER BILLY SERVER BILLY SERVER BILLY SERVER BILLY SERVER BILLY SERVER -------------------------->
BILLY SERVER BILLY SERVER BILLY SERVER BILLY SERVER BILLY SERVER BILLY SERVER BILLY SERVER -------------------------->
Welcome to the Billy Dilley's Super Duper Subterranean Summer Wiki!
Unexpectedly trapped in a new mysterious world, Billy, along with his classmates Zeke and Marsha, must work together to repair his science fair project, "The Cheeserator," in order to get back to the earth's surface. Throughout the series, Billy's curiosity and thirst for knowledge will lead the group on wild and unexpected adventures through the subterranean playground where he will make the most important scientific discovery of all – friendship.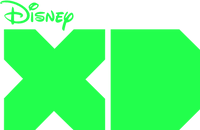 Be Sure to watch The New episodes of Billy Dilley Super Duper Subbterranean Summer
Only on Disney XD !